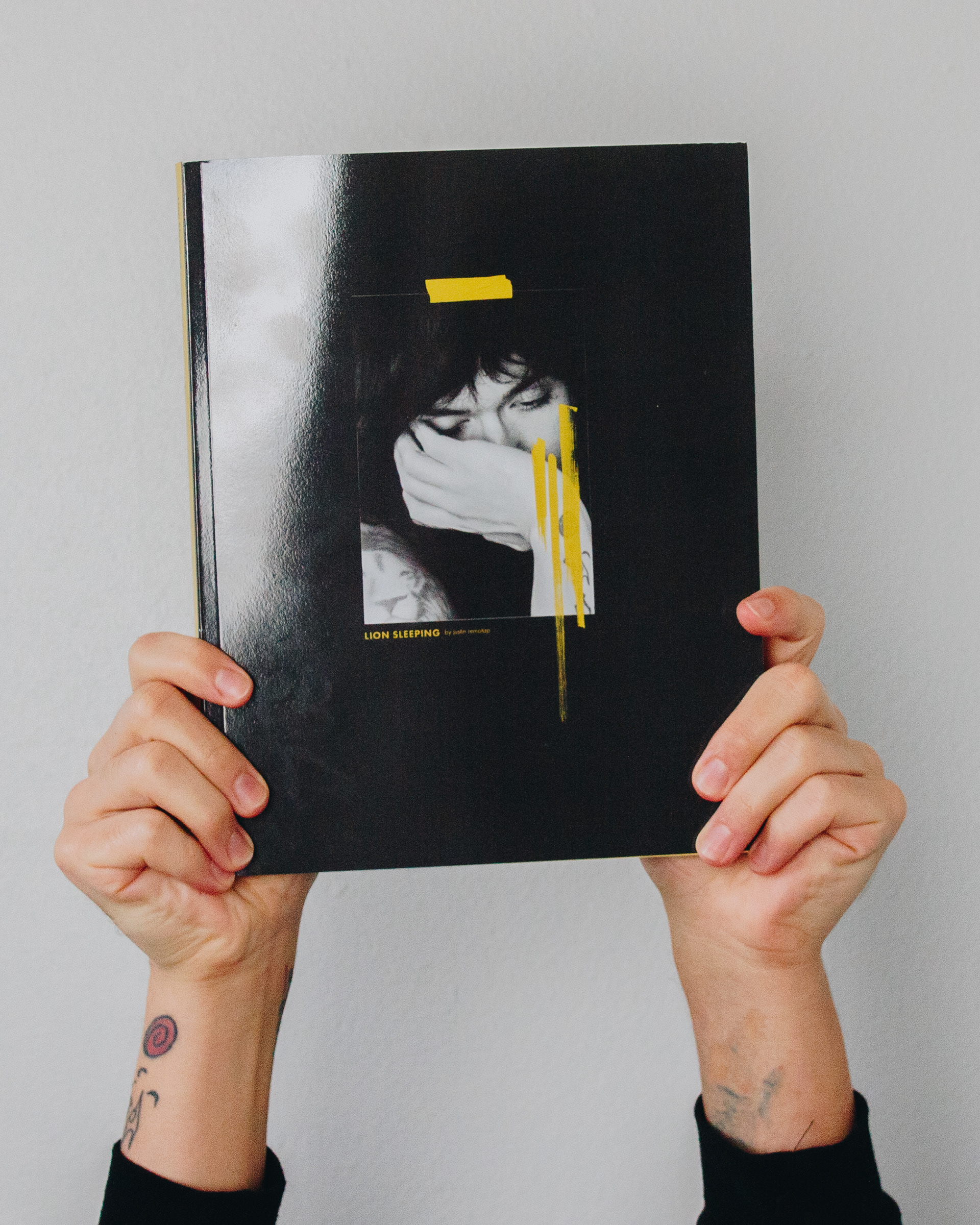 Lion Sleeping 
| 8"x10" | 200 pages
This book feels truly like my life's work. I would describe it best as an alarmingly personal account of an unassuming teenager's life told in some of the most predictable rhyme schemes imaginable.
Lion Sleeping
depicts a story 
toward self-empowerment; through struggles with mental health, eating disorders, gender, identity; feelings of confidence and lack of it; falling in and out of love. I hope that these poems, these stories, a paragraph, a line, or even just a single word can mean something to you in the way they do me.
With every purchase of

Lion Sleeping

, I will also provide a High-Resolution PDF, and a Textures Bundle (textures, scanned materials, and Photoshop Actions –details below) for free! Please feel free to email me, message me directly on social media, or use the contact form above to receive your download link.