Fuel Up! would provide a Super Snack Box as a starting point for their campaign. Parents can order a snack box to jump start their child's healthy lifestyle. The Super Snack Box includes 4 nutritious food groups, showing youth that eating balanced and healthy can be as simple as snacking.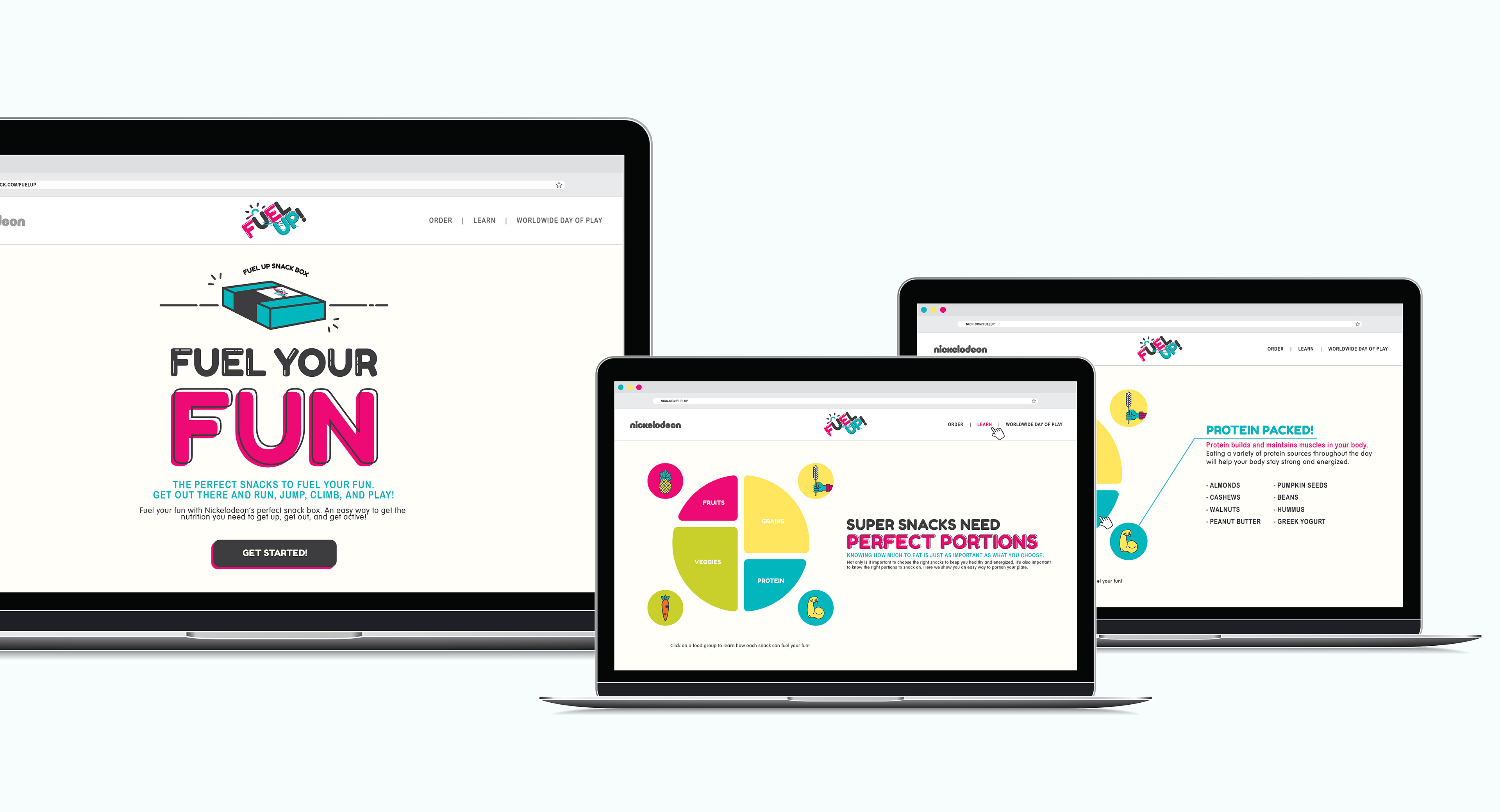 The landing page for the Fuel Up! campaign would house information about the campaign and how to order the Super Snack Box. Additionally, there is a Learn tab that allows youth to learn about the nutrition food groups, as well as how to portion: whether it be a small snack, or a full plate meal.
Clicking each food group in the graphic brings up a quick learning blurb about how that nutrition effects health. It also lists a variety of snacks that are high in that nutrition, so parents and children know what to look for in the grocery store.

Consistent iconography across the campaign provides the link between each medium. Youth can find shelf talkers in their local grocery stores that match the icons on the Super Snack Box and the website.
This teaches young children how to shop for healthier options in the store. It gets them engaged and involved in their own health and well-being through the sense of a "scavenger hunt" by matching the icons from the website to the store. It shows how healthy snacks are everywhere if you know where to look. Fuel Up! encourages youth to be involved in making decisions about their own health in a real way.